North American Business Press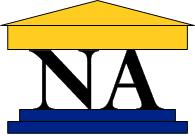 About the Book

   Experiential Civic Learning—Construction of Models & Assessment is a compact but all-inclusive essential resource guide for faculty, departments and administrators who wish to partake in this curricula initiative and address the challenge of producing a more skilled, ethical and civically engaged student citizen.

   This book provides the background literature, rationale, practicalities, guidance, and new resources for all the phases of this learning initiative from: the different modalities of experiential learning; funding & grants; considerations, construction and implementation of a single and departmental civic engagement series of courses; new rubrics to create a formal/direct and informal/indirect assessment plan; relating scores to grades; to closing the learning-assessment loop.

About the Author

    Dr. Mary L. Lo Re, Chair of the Department of Business Administration at Wagner College, teaches statistical modeling, managerial economics & varied finance undergraduate/graduate courses.  She obtained her Ph.D. from CUNY Graduate Center specializing in Monetary Theories & Policies and International Trade.  She has written & obtained several external & internal grants; received numerous newspaper & media community and student involvement mentions; and presented & published in the areas of: civic engagement, best practices such as writing across the curriculum, EU/EMU convergence & the economic financial crisis. Prior to academia, Dr. Lo Re obtained 17 years of practical business experience—including 9 years in computer technology and 8 years in upper/executive management.

To purchase this book,

please continue...