North American Business Press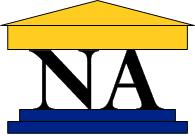 About the Book

Why become a business anthropologist? You will not see many want ads designed for this career. Too ready an answer obscures important questions. How do you get to be a business anthropologist? Moreover, how would you like such a job if you got it? How would you feel about the impact of your efforts? Is this really a job or more of a career path that leads into various fields of inquiry? If these questions interest you, this book is for you. Its chapters have much to offer about both the challenges and contributions of business anthropology.

About the Author

Dr. Robert G. Tian earned a Ph.D. from York University in social anthropology, with a post-doctoral M.B.A. from Wilfred Laurier University. He also earned an MA in economics from the Central University of Nationalities in China.  His research and peer-reviewed publications have examined consumer behavior, cross-cultural studies in marketing, and business anthropology.  He is the editor for two peer-reviewed international academic journals, the International Journal of Business Anthropology and the International Journal of China Marketing.  He has served as an associate editor for the journal Applied Anthropologist for many years.  In addition, Dr. Tian serves as an editorial member for North American Business Press and The Business Review, Cambridge. He has taught marketing, economics, and business anthropology at Coker College and Medaille College in the U.S.  He can be reached by email at: rgtian@yahoo.com.

Dr. Daming Zhou is a doctoral supervisor and professor in the Department of Anthropology at Sun Yat-sen University.  His main research interests are in urban anthropology, with an emphasis on rural urbanization and migrant peasant workers in China; Chinese ethnic group studies, with a concentration on the ethnic minorities and their regional relations in Tibet, Southwest and Northwest China; applied anthropology, with a focus on the implementation of participatory development in China.  His most recent monograph, The Ethnic Groups and Culture in Pearl River Basin makes him one of the most influential scholars in modern China ethnic studies.  The Change of Phoenix Village: The Tracing Research of Kulp's Country Life in South China, a highly intensive ethnographic research monograph establishes his leadership position in modern China anthropological studies. He serves as the Head of the Cross-cultural Consulting Center at Sun Sat-sen University and as an editor for International Journal of Business Anthropology, in addition to many other academic titles.  He can be reached by email at: hsszdm@mail.sysu.edu.cn.

Dr. Alfons van Marrewijk is a professor in Business Anthropology in the Department of Organizational Studies at VU University Amsterdam, where he received his Ph.D. in Organizational Anthropology. Previously, he graduated with a degree in Electronics from the Dutch Technology College and worked in various organizations as a telecom engineer and project manager. His academic work focuses on everyday life in technology-driven organizations and complex (mega) projects. He is co-editor of Organizational Spaces and Rematerializing the Workaday World (2010). He has published in several journals, including the Journal of Organisational Change Management, Culture and Organization, Journal of Managerial Psychology, and International Journal of Project Management. Dr. Van Marrewijk combines his academic interest in Business Anthropology with international consultancy work. As a partner at Paradox Consultancy, he has worked in the telecom, ICT and construction industries (www.bureauparadox.nl). He can be reached by email at: a.h.van.marrewijk@vu.nl.

To purchase this book,

please continue...